Bio
I am Satoko (Sasha) Matsushita, the founder of One Pacific Immigration Consulting. The first time I came to Canada was as an international student. After completion of the program, I briefly worked as an Executive Assistant to the CEO at a translation company.
Later working as a Program Coordinator/Counselor for international students made me realize my career passion. Supporting people who are new to Canada was very rewarding. My duties included having a daily orientation for international students, coordinating homestay, and school referrals.
I then joined Mitsubishi Canada Limited in the Human Resources Department for nine years. My responsibilities included immigration matters and HR support such as payroll, benefits, income tax return for the expatriates and foreign workers. I have supported more than 200 cases during the time. 
After completing the Immigration: Laws, Policies, and Procedures certificate course at the University of British Columbia, I became an official member of ICCRC (currently College of Immigration and Citizenship Consultant: College) in 2011. I am also a member of good standing of CAPIC (R21333).
To further pursue my immigration career, I joined one of the large global law firms with lawyers located in more than 40 countries as Senior Immigration Paralegal with for more than four years.
Throughout my career, I have supported more than 200 corporate clients and over 1500 people all over the world.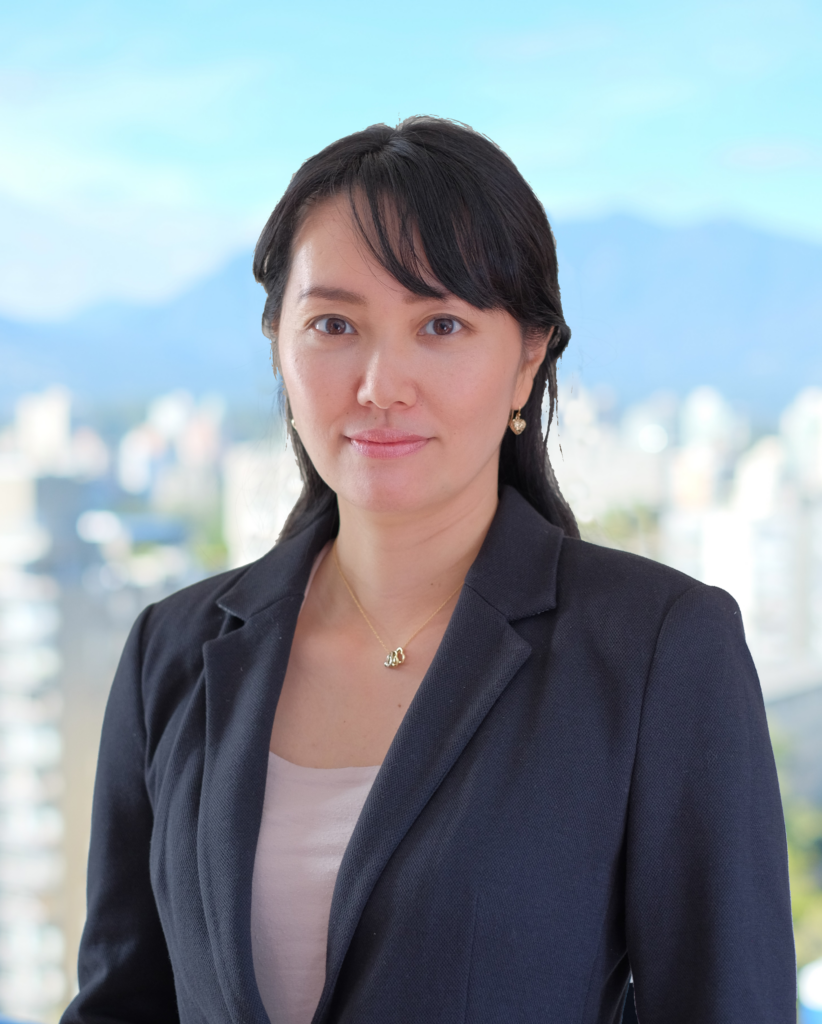 Role of RCIC
The Canadian immigration procedures are very complicated. There are many programs to choose from and all programs require different documents and procedures. It can be difficult to even find the right forms for your program. The government website is not that user friendly.
I have seen many clients who have their applications returned or refused due to the lack of the adequate form or change of the procedures. Even the incorrect version of the form would be a reason for the return or rejection.
How to avoid it? Ask an experienced RCIC. My role as an RCIC is to save your precious time and energy.
Commitment
As an RCIC, I take this profession very seriously. I visit the IRCC website daily and attend the immigration seminars regularly to stay current with the most updated information. Throughout my career, I've gained many experiences and knowledge on immigration and HR matters. I have analyzed more than 1000 cases with a high success ratio. I am confident that I can select the best immigration program based on your qualifications.
One of my objectives, since I immigrated to Canada, was to have my own practice. My dream is to support people's life-changing moment and witness their successful landing into Canada. I hope to continue the journey with you. "You are one step closer to Canada."
1* – RCIC stands for Regulated Canadian Immigration Consultant
2* – IRCC stands for Immigration, Refugees and Citizenship of Canada
About CICC and RCIC

The College of Immigration and Citizenship Consultants (the College) licenses and regulates Canadian immigration and citizenship consultants in the public interest.
Authorized service providers are known as Regulated Canadian Immigration Consultants (RCIC) and Regulated International Student Immigration Advisors (RISIA).
The Immigration and Refugee Protection Act (IRPA) – The Immigration and Refugee Protection Act and The Citizenship Act – Citizenship Act, for immigration or citizenship advice and legal representatives of Canada for paid or other fees. Any person who conducts business as a member of the College is required to be a good member of the College.
You can check College registered members and their status from the link below.
https://www.college-ic.ca/protecting-the-public/find-an-immigration-consultant