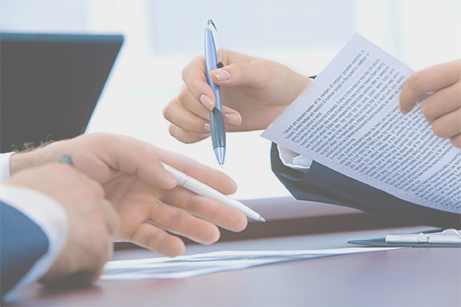 Corporate Clients
With more than 10 years of experience specializing in business immigration and supported more than 200 corporate clients. Our consultant also has experience in many start-up companies where we can provide a business plan.
We have realized how important it is for corporate clients to have a Work Permit ready for temporary foreign workers and expatriates in a timely manner. We understand the importance of expedited procedures to ensure a smooth transition in your organization.
To reduce the burden on the HR department, we will provide comprehensive support. Our consultant has significant experience in the Labour Market Impact Assessment (LMIA) exempt Work Permit programs and the LMIA-based Work Permit programs including Global Talent Stream. We also support a Permanent Resident application for foreign workers and advice on the immigration audit.
Depending on the circumstances, we have the following service types for a Work Permit application.
Regular service – We intend to complete the application package *within ten to fifteen business days upon the receipt of the required documents and information. We can give you a discount if you give us more than one month to prepare your application.
Rush service – We intend to complete the application package *within five business days upon the receipt of the required documents and information. By paying some extra fees, you can enjoy our rush service while we maintain our quality of service.
We also offer discount prices for extension applications etc. Please feel free to contact us.
*Timeline is based on per applicant. If there is any accompanying family, we may require more time.
List of Programs
Intra-company transferee Work Permit
Dispatch of a representative to a new branch or subsidiary office in Canada (Start-up Work Permit)
Dispatch of expatriates to non-affiliates (LMIA based Work Permit)
Employment of temporary foreign workers with IT-related occupations (Global Skills Strategy, Global Talent Stream program Work Permit)
Permanent Residence based employment of foreign workers (PR based LMIA Work Permit)
Application for permanent residence of foreign employees (Employer support based PR applications; Federal and Provincial programs)
Immigration Audit Response Advice to IRCC and Service Canada
Provide immigration seminars for HR personnel and expatriates
Provide an income tax return seminar for expatriates
Review Service
This is great if you are willing to prepare all the necessary documents by yourself as you can save a lot of money.
This service is available not only for permanent residence but also for all programs (Work Permit, Study Permit, Temporary Resident Visa, PR card renewal, etc.).
One of the difficult parts is to find the latest forms for appropriate programs. We will send the most updated appropriate form and a list of required documents to those who apply. After you prepare the forms and documents, we will review them to make sure if they are ready to submit. You are responsible to submit the application on your own and pay the government filing fees.
Please note that there will no follow-up on your application after the submission. Should you require us to represent you and to follow-up on your application until the decision is made, you may choose our full service.
Experienced with multi-national corporations
Alexander Dennis, All Nippon Airlines, Alpac Pacific Forest Industries, Anzen Motors, APA Hotel, Canfor, Bede Gaming, CITS, COSCO Shipping, Diamond Gas Management Canada, Dowa Metals & Mining, Driving Force, H.I.S., Itochu Canada, ITO-EN, Japan Foundations, JAPEX, Fujifilm Canada, Fujifilm VisualSonics, Gold Corp, JETRO, J-Power Systems, KTH Shelburne, Listel Hotel, Mark Anthony Group, Marubeni Canada, Marubeni Itochu Tubulars Canada, Mayekawa Canada, Mitsubishi Canada, Mitsui Home Canada, Nitto Tire, Oldendorff, Qatar Airways, Rio 2, Rogers Foods, Sumitomo Forestry, Takumi Stamping, Tier 1 CMR, Toyo Tire, Toronto Shokokai, Uniqlo Canada, Vancouver Japanese School, VISCAS, Warner Brothers, Wismettac Asian Food, WJ Groundwater